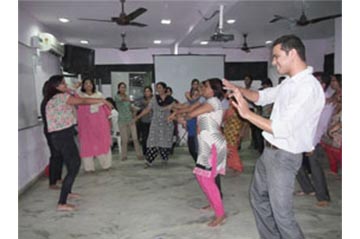 CORPORATES
Innovative, theme-based workshops are developed to cater to the needs of an organization and its employees, including leadership, communication, team building and sexual harassment. CMTAI and its affiliates have previously conducted workshops with HCL, Bosch India, Hindustan Aeronautics Limited (HAL), Ericsson, Kantaar, PCTI Ltd. etc.
EDUCATIONAL INSTITUTIONS
Creative Movement practitioners work with children to improve their communication skills, emotional expression, body image, balance and motor skills, social skills, confidence and body-awareness. This is achieved while simultaneously building a child's movement vocabulary. Sessions have been conducted with KIIT World School, Gargi College, St. Thomas School, Shri Ram School, Kamla Nehru College, Amity University (Delhi and Jaipur), Christ University, Jyothi Nivas College, etc.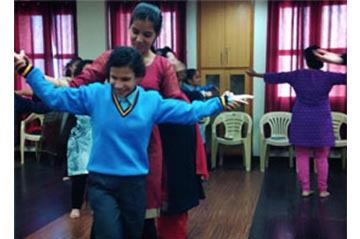 HOSPITAL/TREATMENT/REHABILITATION CENTRES
Creative Movement Therapy is practised in mental health institutions and rehabilitation centers as it is beneficial for individuals with developmental, medical, physical, and psychological impairments. It is also used to works with geriatric groups at care homes. Sessions have been conducted at Sakalwara Rehabilitation Center, NIMHANS, etc.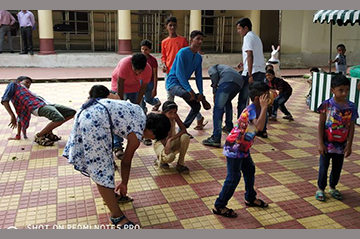 NON-GOVERNMENTAL ORGANIZATIONS
Creative Movement Therapy is also used at NGOs working with children, women, sexual abuse victims, transgender and forensic groups to help them cope with trauma, emotional and psychological issues.Sessions have been conducted with Andh Mahavidyalaya, CORE Manipur, Save the Children, etc.
SPECIAL NEEDS
Special needs groups include children or adults with autism, down syndrome, behavioral issues, ADHD or other learning disabilities. CMT serves as an excellent outlet for expression and to enhance existing abilities. Sessions have been conducted with Asha Foundation and Bubbles Center for Autism in Bangalore.