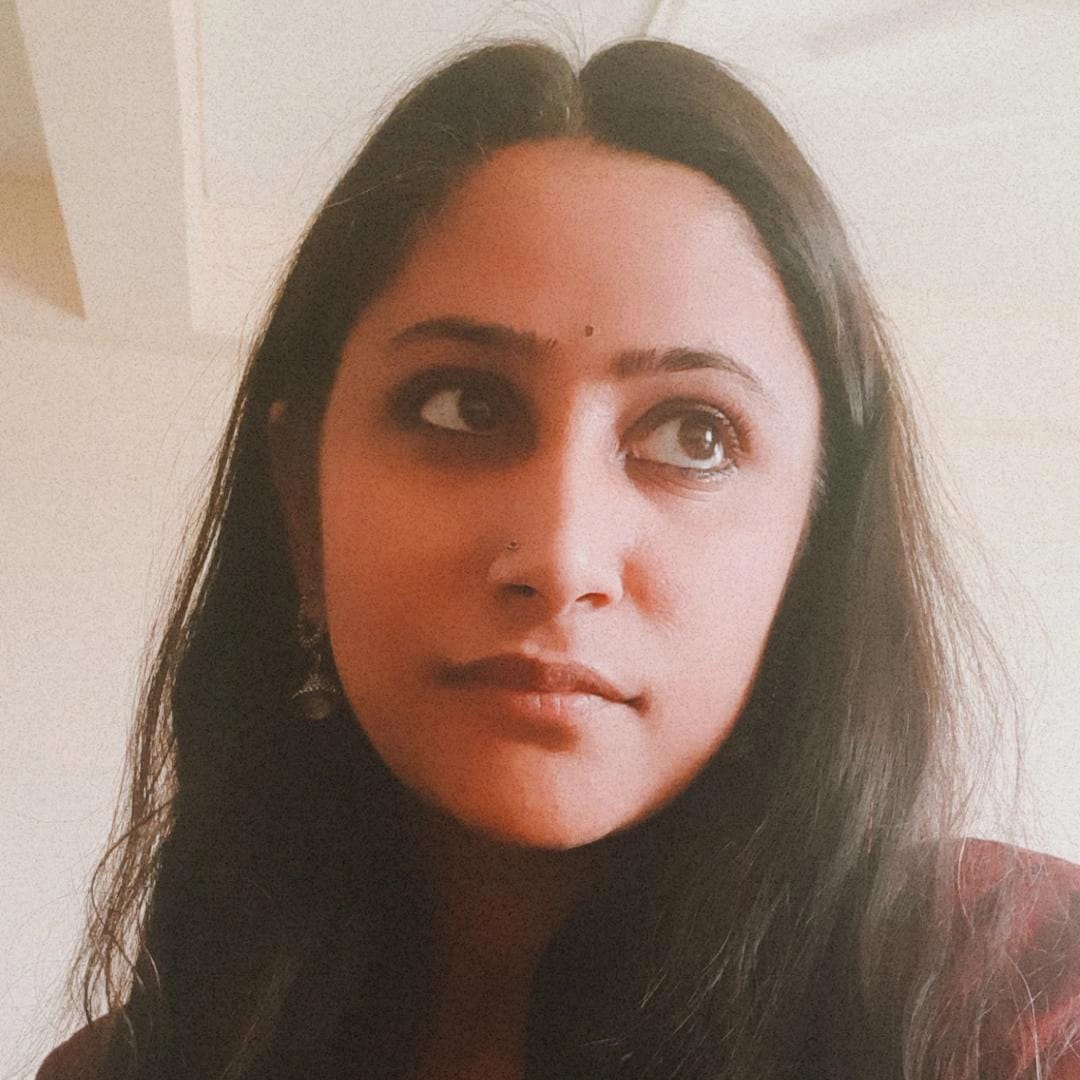 CHIRMI ACHARYA Chapter Chair
Chirmi Acharya holds a PhD in Psychology that she completed with the help of NET JRF/SRF. She teaches psychology at the undergraduate and postgraduate levels. She has a Certificate in Creative Movement Therapy facilitation from CMTAI, New Delhi. Her other passions include dramatics and Bharatnatyam, in which she holds a Visharad from Bhathkhande Sangeet Vidyapeeth, Lucknow. She has been awarded the Young Artist Scholarship in theatre from the Ministry of Culture, Govt. of India. Her major interest lies in spreading awareness of mental health at the grass-root level.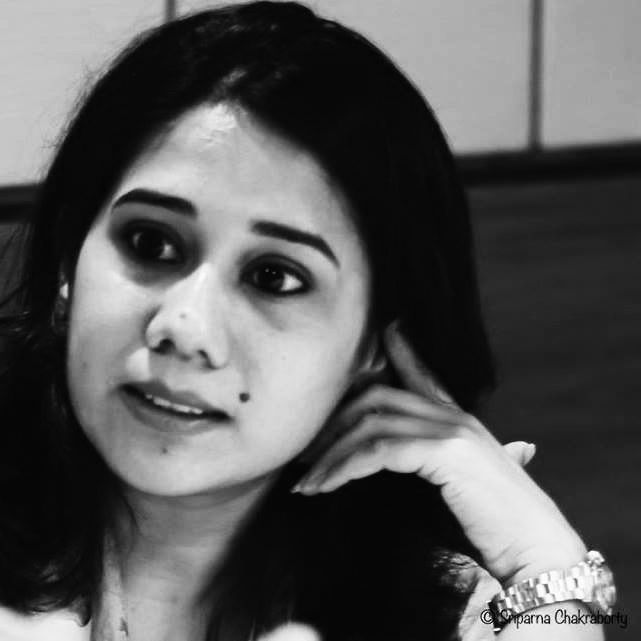 SHWETA MARKANDEYA, Chapter Vice Chair

Shweta Markandeya has 12 years of corporate experience as an investment banker and a private equity investor. Based in Gurgaon, she is a mother to an 11-year-old, an early-stage investor, a writer, and a body-based mental health advocate. She is a trained Theatre of the Oppressed facilitator, an Improv actor, and a Creative Movement Therapy facilitator. A strong advocate for diversity and mental wellness, Shweta leads the MAHUA program for ILight Global and volunteers with The Sarvodya Collective / Inclusive Duniya. She has performed and led workshops at Kuringa Berlin, Army Wives Welfare Association, Canvas Laugh Club, Bee Hive, Pathways School Gurgaon, etc. She writes fiction with strong female perspectives, is a published writer, and is working on her first screen project.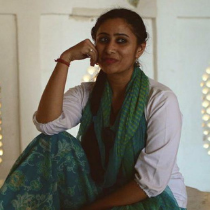 CHIRMI ACHARYA, Chapter Secretary
Chirmi Acharya holds a Master's in Psychology and is a JRF/SRF scholar pursuing research in the field. She teaches psychology at the undergraduate and postgraduate levels. She has a Certificate in Creative Movement Therapy facilitation from CMTAI, New Delhi. Her other passions include dramatics and Bharatnatyam, in which she holds a Visharad from Bhathkhande Sangeet Vidyapeeth, Lucknow. She has been awarded the Young Artist Scholarship in theatre from the Ministry of Culture, Govt. of India. Her major interest lies in spreading awareness of mental health at the grass-root level.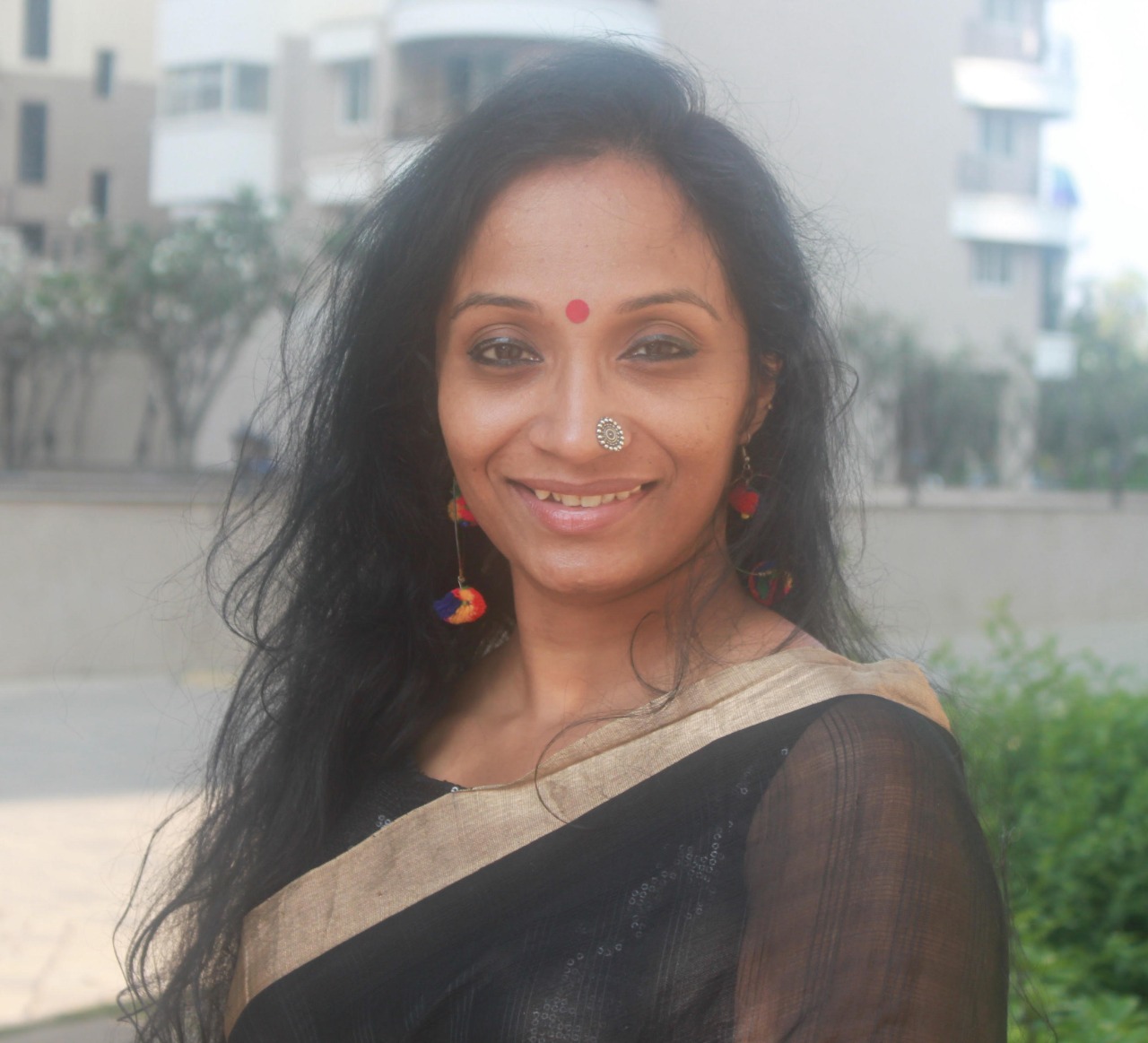 RASHMI BALAKISHNAN, Chapter Chair
Rashmi Balakrishnan is a Movement-based Expressive Arts Therapy Practitioner. She has a rich experience of 16 years in the corporate world designing, developing, and delivering training. She has had the opportunity to work with various populations like adolescents, women, children with risk, the LGBTQ community, people with disabilities, and various fellowship programs over the last 8 years. She works with various modalities like movement, visual arts, storytelling, drama, music, and the ancient wisdom of feminine spirituality. She works towards breaking the barriers around mental health and creating spaces where no topic is taboo; spaces, where everyone's lived experience, is honored. She facilitates therapeutic sessions that offer the participants a safe space to explore and express their experiences around gender. She is currently completing the Post-graduate level 7-month online Certificate Program in Traumatic Stress Studies from the Trauma Research Foundation, USA. She has co-presented at the Reframe: A Pan-Asian Summit (Envisioning a world without GBV). She has also been a resource person at various fellowship programs. She is a member of the Karnataka Mental Health Council, WICCI.

SIVAPRIYA MADESWARAN, Chapter Vice Chair
Sivapriya Madeswaran, a practicing Counselling Psychologist, Therapeutic Movement Facilitator & trained Yoga Facilitator. She has a Pre-doctorate degree in Psychology from the University of Madras, Chennai. She closely works with the student community, supporting them in enhancing life skills, healthy relationships, and connecting within. She incorporates Mandalas, stories, movement exercises, and drama in the therapeutic space to work with the nexus of the body and psyche. Building a healthy & conducive body structure to enhance one's mental health, and to live life with a happy flow has been her vision for the adult participants.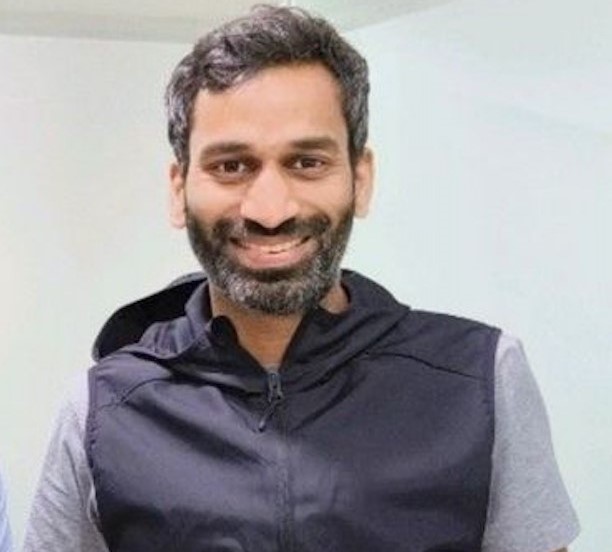 SUBRAHMANYAM MURAMALLA, Chapter Secretary
Subrahmanyam Muramalla is the founder and CEO of movement/posture analysis technology company nxtQ Private Limited, Bangalore. An Electrical Engineer by degree, and an automobile software developer by profession, Subrahmanyam has a deep interest in Music, Movement, Cognition, and Mental Health. Amateur athlete by passion he has been pursuing work on technologies and modalities related to movement health, movement efficiency, and human performance in a sport context. The CMTAI annual conference 2021, he claims had a tremendous impact on his organization's work and vision. He is currently researching and developing wearable sensor technologies for the diagnosis of posture/movement. He envisions that such technologies in combination with holistic movement analysis modalities can have a tremendous impact on physical, physiological, and psychophysical aspects of our living. At nxtQ Private Limited they quote that "Movement is Sixth Sense and they help bring it back to Humanity".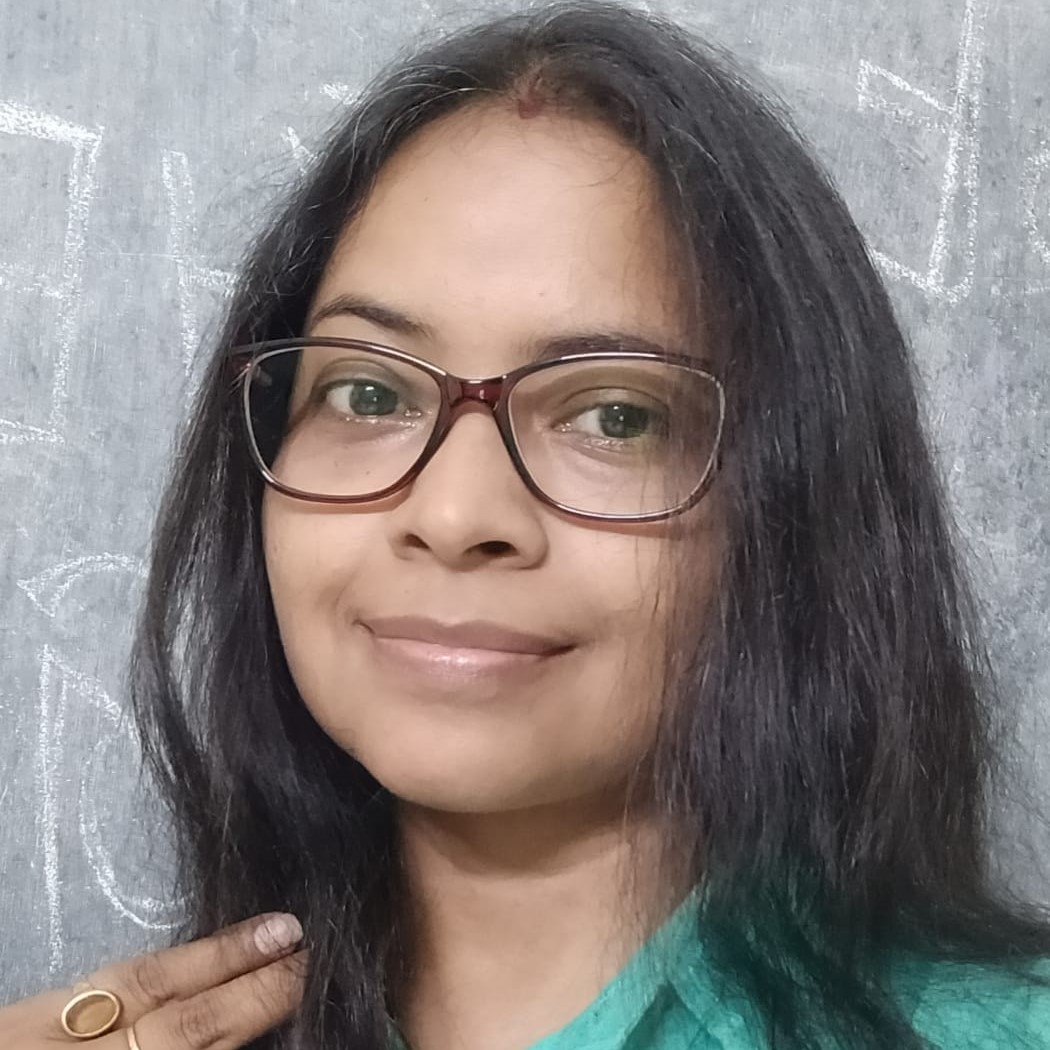 MALABIKA GUHA, Chapter Chair
Malabika Guha is a practitioner of Expressive Arts Therapy and Neuro Dramatic Play. She has done post-graduation in Engineering from BITS Pilani, has completed Diploma in Performing Arts Therapy from Rabindra Bharati University Kolkata, Diploma in Neuro Dramatic Play under Prof. Dr.Sue Jennings (NDP Ltd.UK), Foundations course in Dance Movement Therapy (Rhythmosaic, Kolkata) and Therapeutic Storytelling (NDP Ltd. , UK). She has been working with specialist medical practitioners in Kolkata for outpatient and inpatient therapy treatments. She has conducted several workshops and wellness programs for Govt. Sector, Corporates, NGOs, schools, and colleges. She does programs for mental health and Expressive Arts Therapy for Doordarshan Kolkata, Akashvani Kolkata, and Radio New Town, writes for a health magazine in Kolkata and has been curating "Wellness Retreat" every year at West Bengal since 2020, on behalf of Creative Sphere, Kolkata. She is passionate about working and collaborating to spread awareness about the psychosomatic psychotherapeutic tools of Expressive Arts and integration of the same with the core clinical health practices.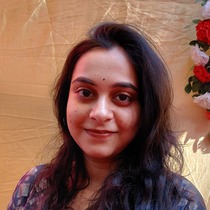 SOMOSHREE SANYAL, Chapter Vice Chair
Somoshree is a psychologist and Dance and Movement Therapy Practitioner working in thefield of mental health since 2018. She has a Master's in Applied Psychology withSpecialization in Stress Management and Community Psychology from University ofCalcutta, and advanced certificate in Dance/Movement Therapy from BallygungeRhythmosaic School and Dance Institute.She prefers to express herself through different creative mediums that give her a sense ofmeaning in life.She is currently working as a freelancer and is associatedas a Market Researcher in Kantar.

SHAYORI MITRA, Chapter Secretary
Shayori Mitra has completed her master's in applied psychology from Calcutta Universityand pursued training in Dance Movement Therapy and then went on to get a B.ed in specialeducation. She has also completed her level II certification in Autism Movement Therapy.Currently she is working as a special educator and dance movement therapy practitioner.She has worked extensively with children with special needs, Parkinson's disease patients,adults and adolescents. She has been trained in odissi dance under Guru Sharmila Biswasand has been dancing for 24 years now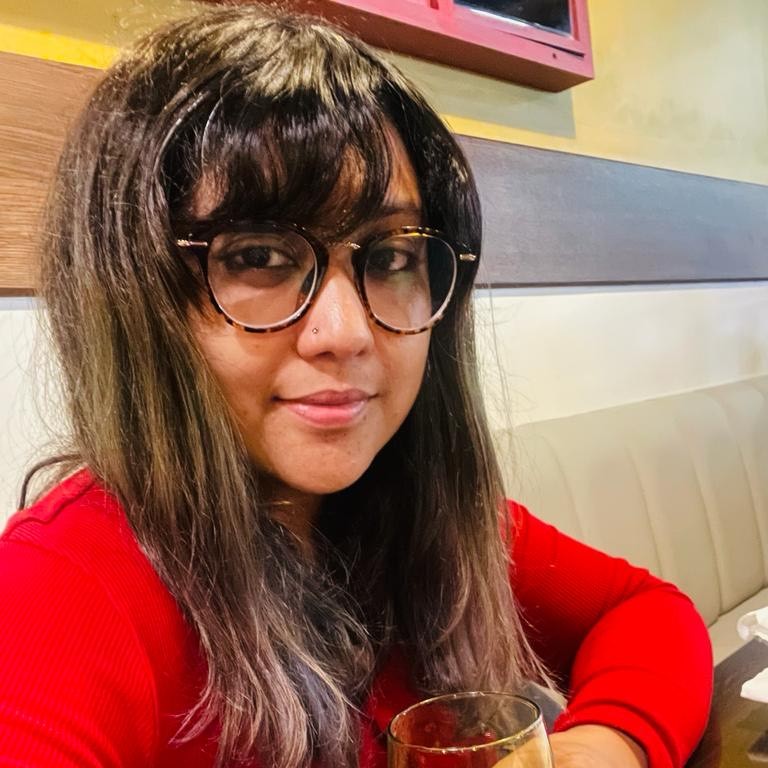 KARISHMA THAPA, Chapter Chair
Karishma Thapa, a graduate of Fergusson College, Pune, is a Special Educator and Therapeutic Movement Facilitator. She completed her B.Ed in Special Education from SNDT Women's University, Mumbai, and her M.A Education in Early Childhood Education from Azim Premji University, Bangalore. She completed her Fellowship from Teach For India, Pune. She has a Certification in Creative Movement Therapy from CID UNESCO through CMTAI and a Professional Certificate in Designing Learning Experiences for the English Classroom from TISS, Mumbai. She has also completed a certificate course, Music in Therapy (Level 1), from the Copper Mountain Music School, Pune.She has over 10 years of working in education, in India and Dubai. She has worked with students who have intellectual, social, emotional, and physical disabilities such as Downs Syndrome, Cerebral Palsy, and Learning Disabilities.She is based in Pune and has formed her own company – KRayonz. As an independent freelancer, her focus is on activity–based learning through movement and creativity for children of all abilities. She teaches at Vidya Valley School, Pune where her classes called Creative Expression; focus on developing creative minds through movement, art, and music. She is also a member of the Skill Enhancement Department at the school, which assists students as well as teachers through any difficulties that they may face, academically or otherwise. She is a member of the Uttar Pradesh Mental Health Council of WICCI (Women's Indian Chamber of Commerce and Industry). She is on the Management Board of the Neena Thapa Group of Institutions, Gorakhpur.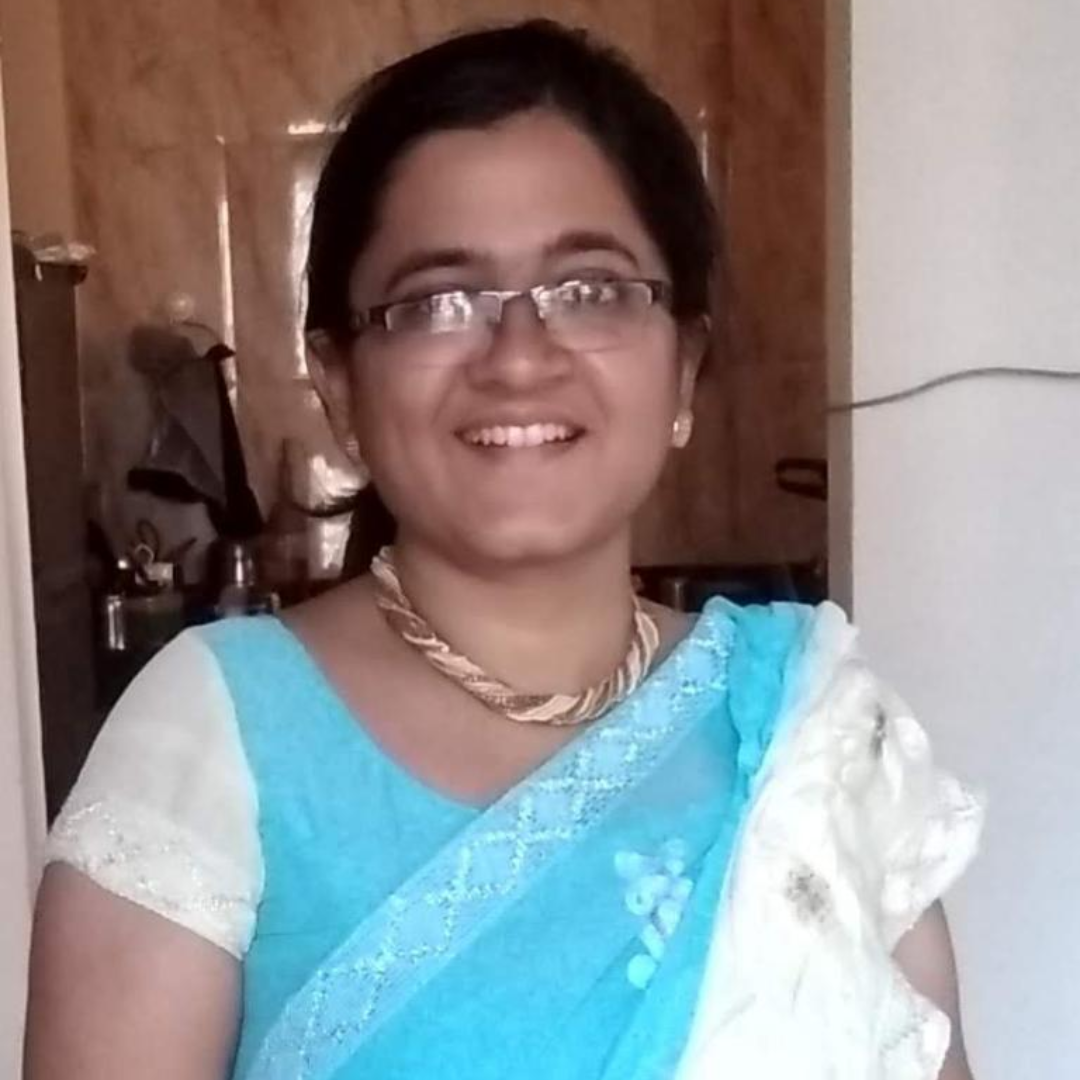 PALLAVI MALSHE, Chapter Vice Chair
Pallavi Malshe is a Dance Movement Therapy Practitioner. She graduated in Engineering from P.R.P.C.E. Amravati and completed a Diploma in Dance Movement Therapy in 2018-19. Through her diploma course, she continued working at DISHA, an NGO in Amravati which works for the rights and restoration of Crime Victims. Pallavi wanted to explore designing therapeutic interventions for crime victims based on DMT. She got through DISHA through Nirman's 'Kar ke Dekho' Fellowship and went on to work as a Documentation officer & research assistant for a total of 4 years. It was part of the Nirman education process run by Padmashree Dr. Abhay & Rani Bang. As part of her DMT course internship, she has worked with groups of Police, caregivers, teachers, and children living in institutions, on themes of fostering resilience, emotional regulation, stress release etc. Currently, she works as one of the facilitators in the Vaginismus healing program run on the 'Proactive for her' portal. She is also doing a short course in Contemporary Dance and exploring further experimentation and research possibilities.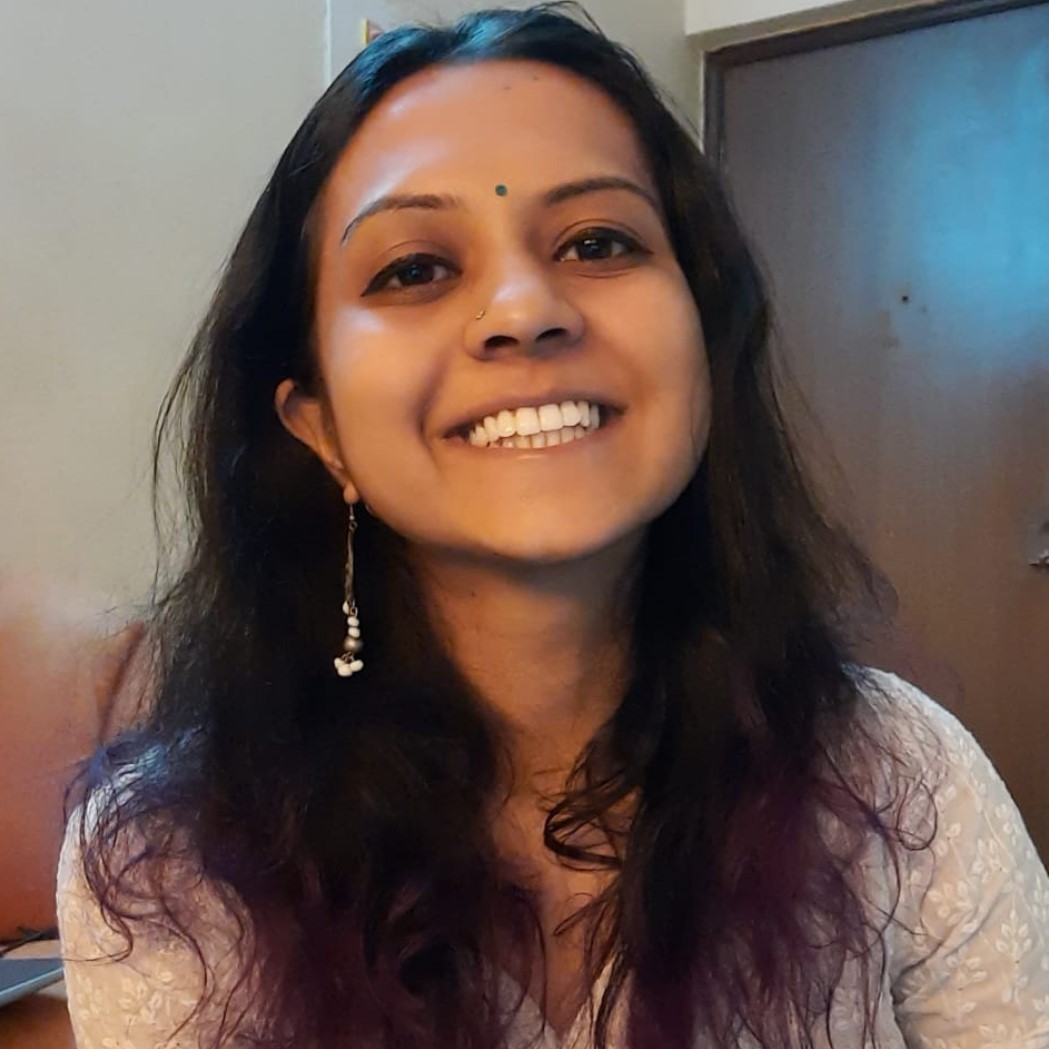 TANVI, Chapter Secretary
Tanvi is a Pune-based German translator, dance artiste and DMT Practitioner. Having spent the last 12 years training and performing in contemporary dance and physical theatre, these experiences now serve as a foundation for her to explore the myriad possibilities of expression using the body. As a practitioner of Dance Movement Therapy, she has facilitated dance therapy sessions at a community project for persons with Parkinson's Disease and is currently indulging in her interest in the workings of the mind-body connection and kinesthetic approaches for rehabilitation. She is presently working at the intersections of movement, social impact and languages, and finds herself in the process of incubating ideas about forming insightful and honest ways of dialogue and connections with people through art. Poetry, writing, and reading form an immense part of the way she likes to make sense of the world, and her new-found loves include amateur surfing and watching cats sleep.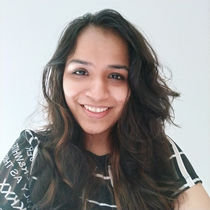 PRACHI BOHRA, Chapter Chair
Prachi is a Therapeutic Movement Facilitator certified by CMTAI and CID UNESCO. She is an Indian classical dancer and is presently pursuing her Master's degree in Psychology. She has worked with lesser privileged sections of society, schools and de-addiction centers. She is passionate to learn, explore and bring creative movement therapy to untapped sections of the country.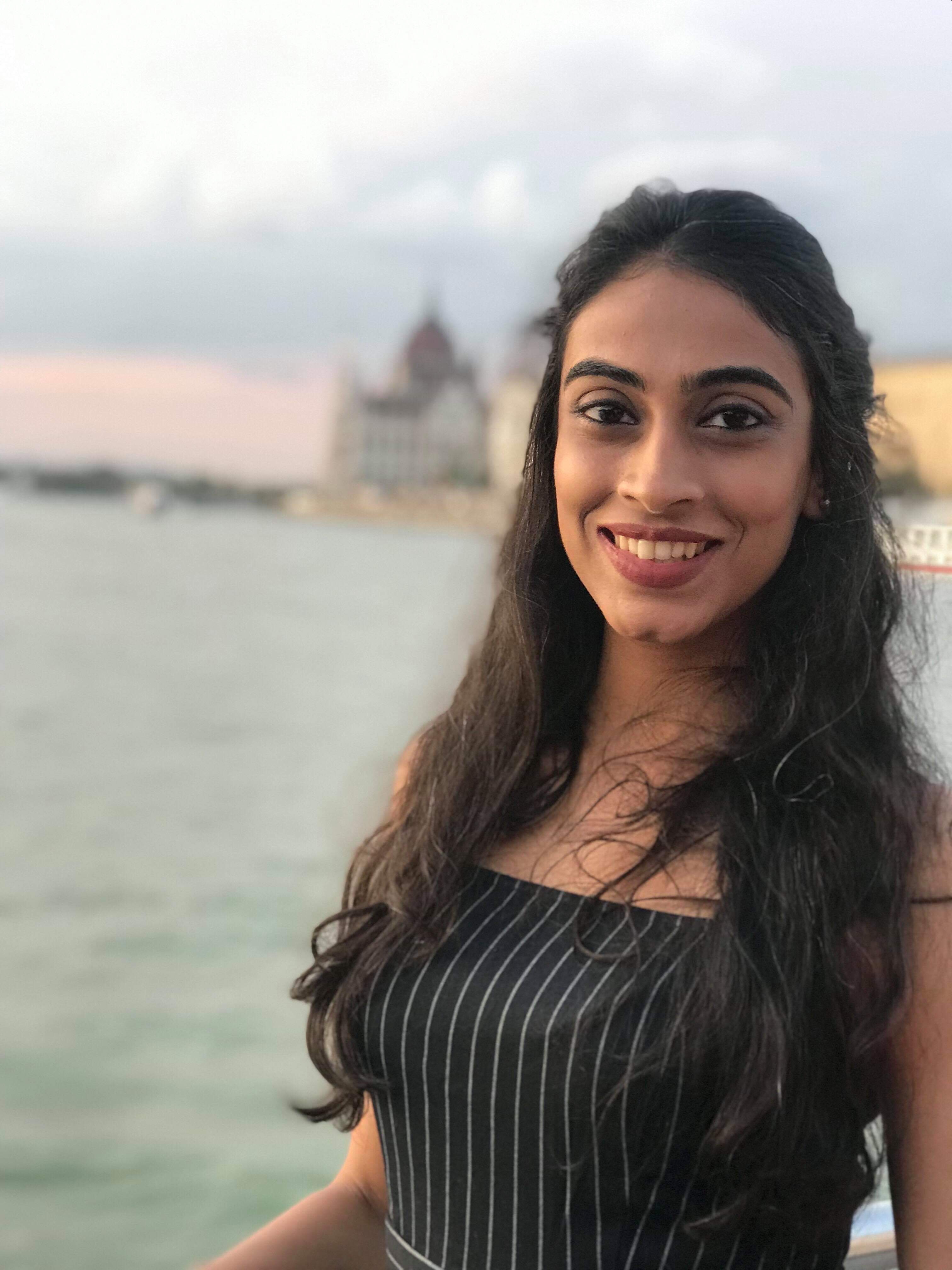 RICHA GIDWANI, Chapter Vice Chair
Richa Gidwani is a Psychologist and Therapist, with an M.Sc. in Psychology from Bangalore University. She is a trained Odissi dancer and her natural inclination towards body-based practices in therapy directed her towards pursuing her Certification in Creative Movement Therapy from CMTAI. She has worked with diverse groups of individuals from children and adolescents to adults, across different gender and sexual orientations, and a wide range of psycho-social concerns. Richa is also the co-founder of 'Within Spaces' which is a mental and emotional wellness platform that aims to take mental health conversation and awareness outside of the clinical setting.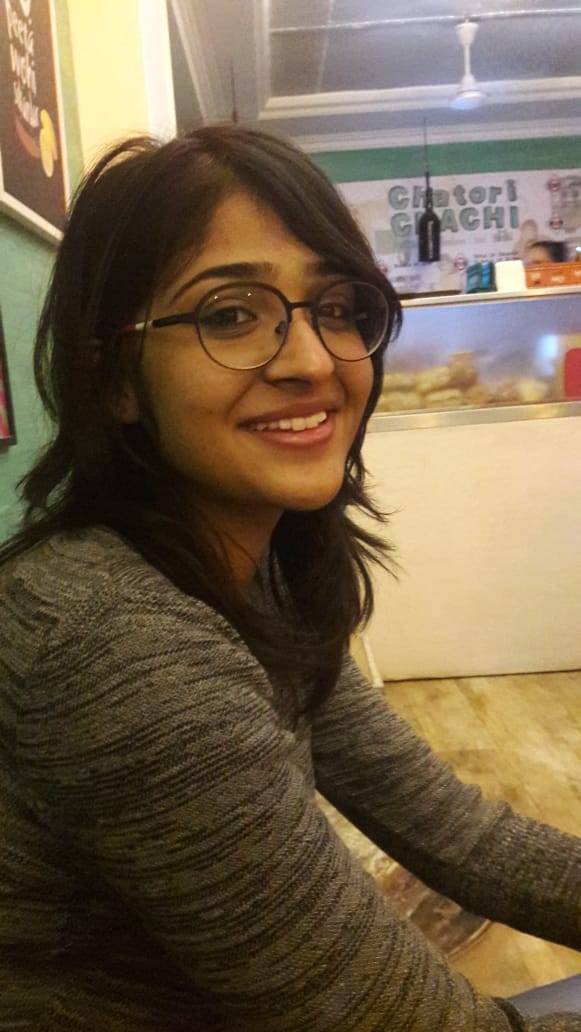 ISHA BARDIA, Chapter Secretary
Isha Bardia has done her Certification in Special Education and is currently pursuing her graduation in Psychology from IGNOU and the Certificate course in Play Therapy for Children with Special Needs from National Association for Play Therapy. She has been working with children with special needs, especially with learning disabilities for the last 5 years in Lakshya Child Development Center, Indore.