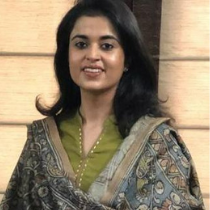 RACHITA NARANG, Chapter Chair
Rachita Narang is a Dance Movement Therapy Practitioner, Psychologist and Life Coach. After completing her Master's from the University of Delhi and Diploma in DMT from St. Mira's college (Pune), she is now the founder and consultant at 'Healing the Feelings' an initiative towards promoting mental health. She has primarily worked with behavioral issues and anxiety disorders within a wide spectrum of population combining her principles of CBT and DMT. She strongly believes that an amalgamation of behavior modification therapies with movement therapy practices works great.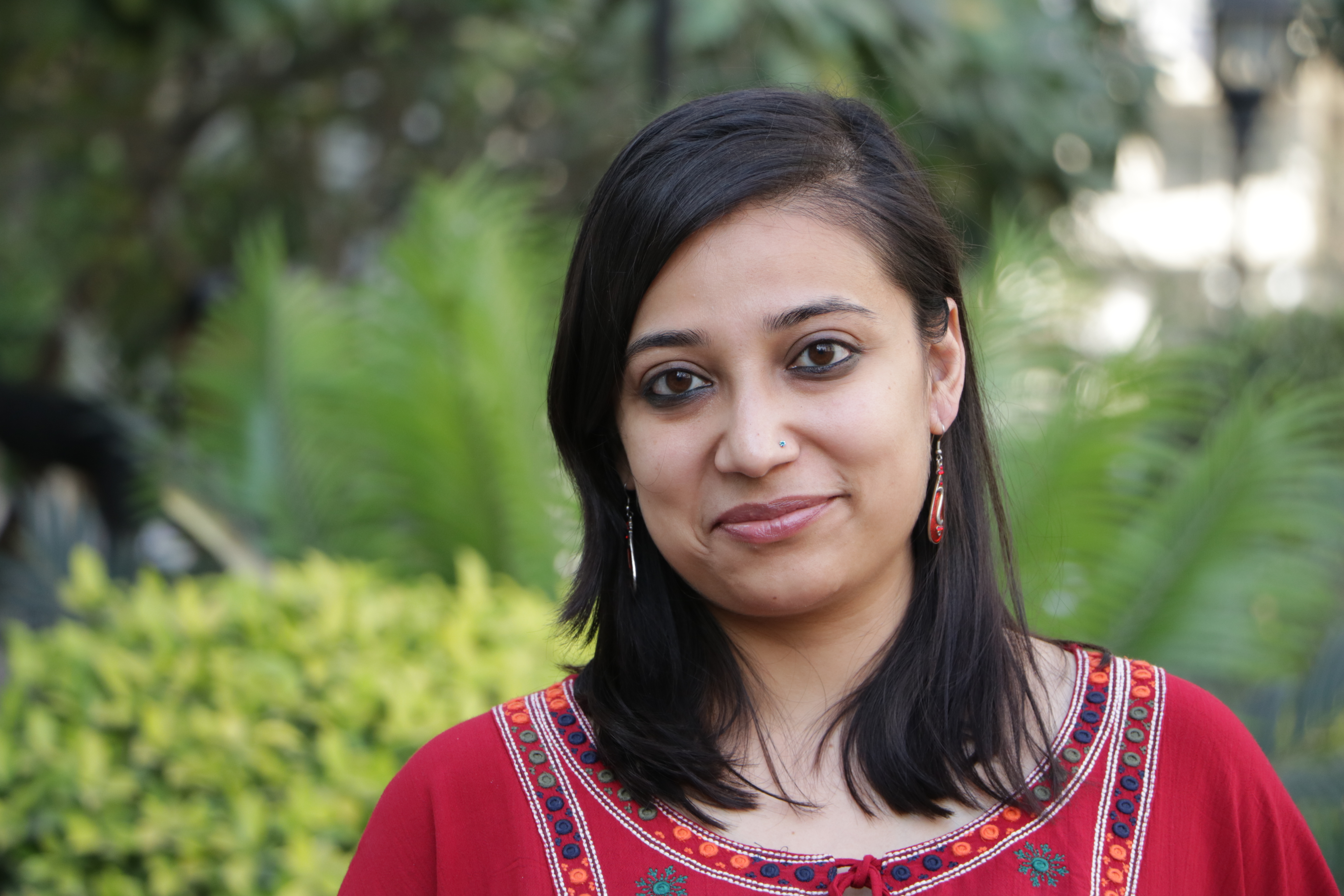 SHRINKHALA SAHAI, Chapter Vice Chair

Shrinkhla Sahai is a psychologist, educator, arts writer and radio professional. She is trained in clinical psychology, certified in Queer Affirmative Counselling Practice (QACP) and runs a caregiver support group. She is a CID-UNESCO certified Therapeutic Movement Facilitator trained at CMTAI and aligns cultural theory and psychology, practice and pedagogy to work in therapeutic practices and arts with diverse populations. As a Bharatanatyam dancer she has performed widely before transitioning into the field of mental health and psychotherapy. She has authored academic articles and books, including a book on Indian classical dance and music for children. She has been a PhD researcher in Theatre and Performance Studies at Jawaharlal Nehru University, India, and research assistant at the University of Warwick, UK. Presently she is a visiting faculty at various universities. In her role as the Founder Secretary of Swayam Foundation, she oversees the non- profit's work, nurturing the arts for care and creative transformation in the fields of mental health and education.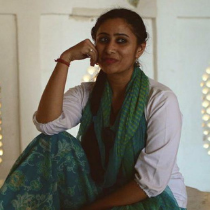 CHIRMI ACHARYA, Chapter Secretary
Chirmi Acharya holds a Master's in Psychology and is a JRF/SRF scholar pursuing research in the field. She teaches psychology at the undergraduate and postgraduate levels. She has a Certificate in Creative Movement Therapy facilitation from CMTAI, New Delhi. Her other passions include dramatics and Bharatnatyam, in which she holds a Visharad from Bhathkhande Sangeet Vidyapeeth, Lucknow. She has been awarded the Young Artist Scholarship in theatre from the Ministry of Culture, Govt. of India. Her major interest lies in spreading awareness of mental health at the grass-root level.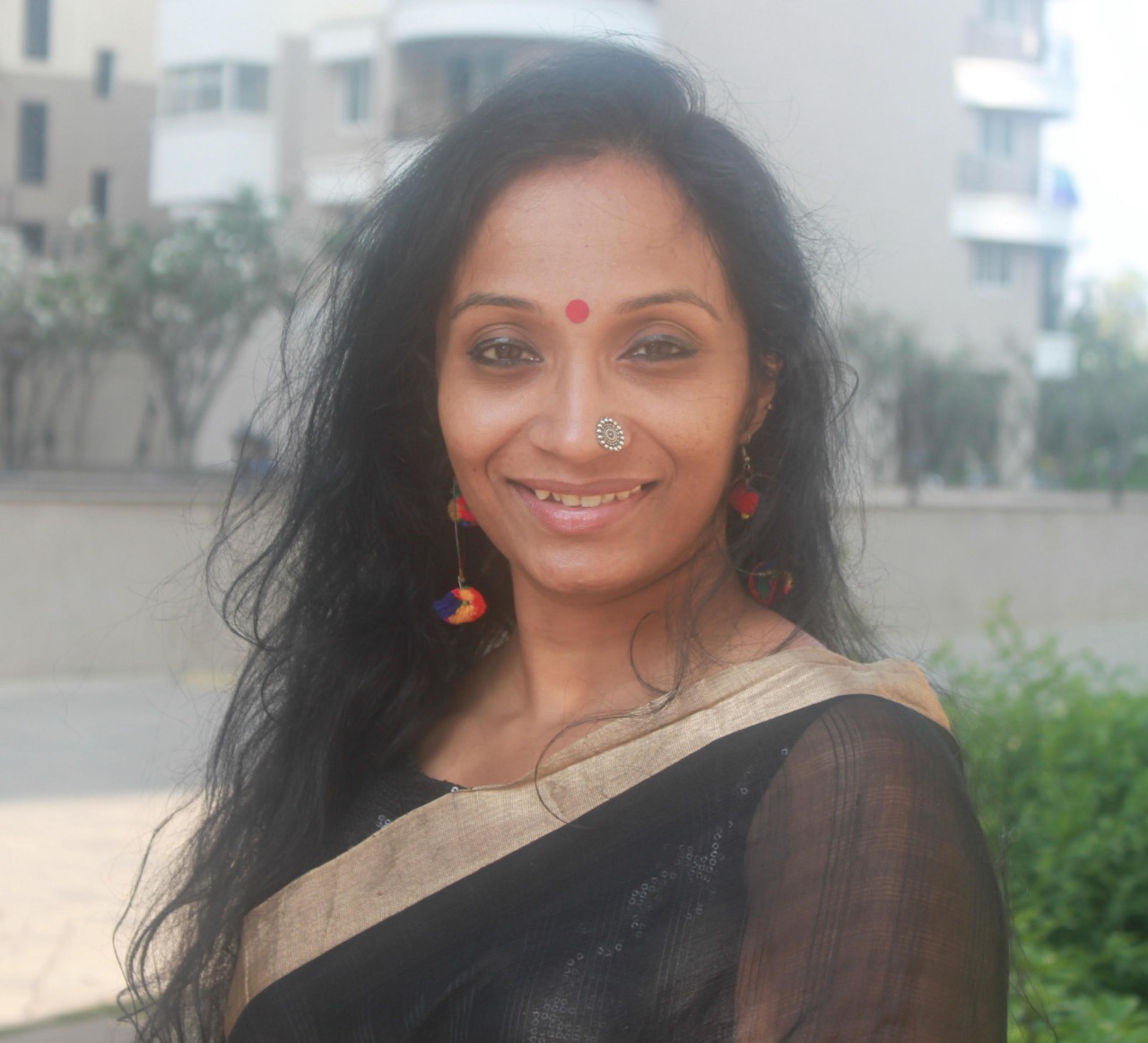 RASHMI BALAKRISHNAN, Chapter Chair
Rashmi's wanderlust for life's experiences has taken her on various routes and detours – that of a Creative Movement facilitator, women's circle facilitator, and trust circle facilitator for teens. She uses different modalities to express herself and connect with people. She has had the opportunity to work with fellowship programs, children at risk, people with disability, and the LGBTQ population. She creates and holds safe and sacred spaces that allow participants to explore, engage, educate, heal and thrive in their true authentic selves. The foundational pillars of her work are inclusion, equity, community building, and respect.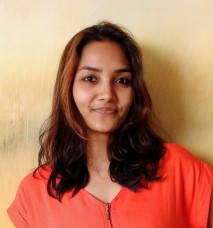 SIVAPRIYA MADESWARAN, Chapter Vice Chair
Sivapriya Madeswaran, a practicing Counselling Psychologist, Therapeutic Movement Facilitator & trained Yoga Facilitator. She has a Pre-doctorate degree in Psychology from the University of Madras, Chennai. She closely works with the student community, supporting them in enhancing life skills, healthy relationships, and connecting within. She incorporates Mandalas, stories, movement exercises, and drama in the therapeutic space to work with the nexus of the body and psyche. Building a healthy & conducive body structure to enhance one's mental health, and to live life with a happy flow has been her vision for the adult participants.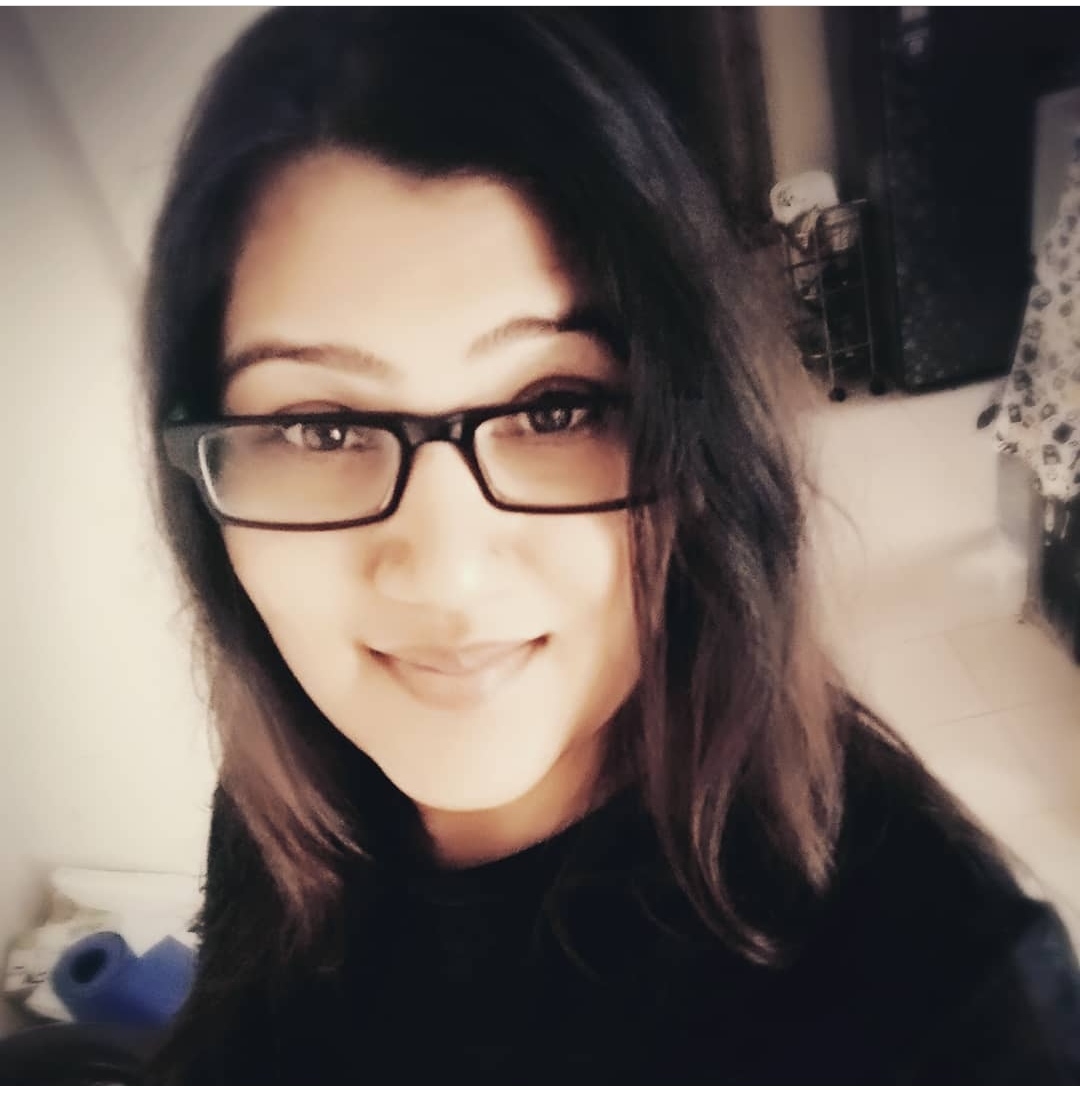 SNEH SANKPAL, Chapter Secretary
Sneh Sankpal is a Nutritionist and works in the field of women's healthcare. She finished her PG certificate course in Dance Movement Therapy from Sancheti Healthcare Academy, Pune, in affiliation with Kinections, USA. Currently under training for yoga teachers training program at Sri Sri School of Yoga (Art of Living) and for Registered Yoga Teacher (RYT), for regular and pre & postnatal yoga. Started simply move with Sneh, a holistic movement therapy space along with Garbhopanishad designed for pregnant women and new mum's through movements, nutrition and art. Sneh's most comfortable space in movement therapy is with elderly people, and concurrently working for pre and post-natal dance and yoga therapy. Sneh uses dance and music as therapeutic and fitness tools.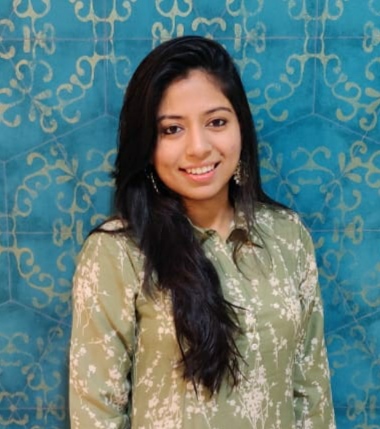 SHUBHA BANGUR, Chapter Chair
Shubha is a Dancer, Psychologist and a Dance Movement Therapy Facilitator. Shehas a masters in Applied Psychology and a certification in Dance/ Movement Therapy fromBallygunge Rhythmosaic School and Dance Institute and Kolkata Sanved. Shubha hasworked with different NGOs, schools, private clinics in Kolkata and is currently a ResearchAssociate at the Institute of Neurosciences Kolkata and a DMT facilitator at Care ContinuumPvt Ltd, Kolkata. She is the winner of the Marian Chace film and video publication grant2018 and has also written a paper on her work with Parkinson's Disease.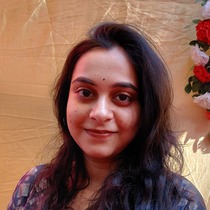 SOMOSHREE SANYAL, Chapter Vice Chair
Somoshree is a psychologist and Dance and Movement Therapy Practitioner working in thefield of mental health since 2018. She has a Master's in Applied Psychology withSpecialization in Stress Management and Community Psychology from University ofCalcutta, and advanced certificate in Dance/Movement Therapy from BallygungeRhythmosaic School and Dance Institute.She prefers to express herself through different creative mediums that give her a sense ofmeaning in life.She is currently working as a freelancer and is associatedas a Market Researcher in Kantar.

SHAYORI MITRA, Chapter Secretary
Shayori Mitra has completed her master's in applied psychology from Calcutta Universityand pursued training in Dance Movement Therapy and then went on to get a B.ed in specialeducation. She has also completed her level II certification in Autism Movement Therapy.Currently she is working as a special educator and dance movement therapy practitioner.She has worked extensively with children with special needs, Parkinson's disease patients,adults and adolescents. She has been trained in odissi dance under Guru Sharmila Biswasand has been dancing for 24 years now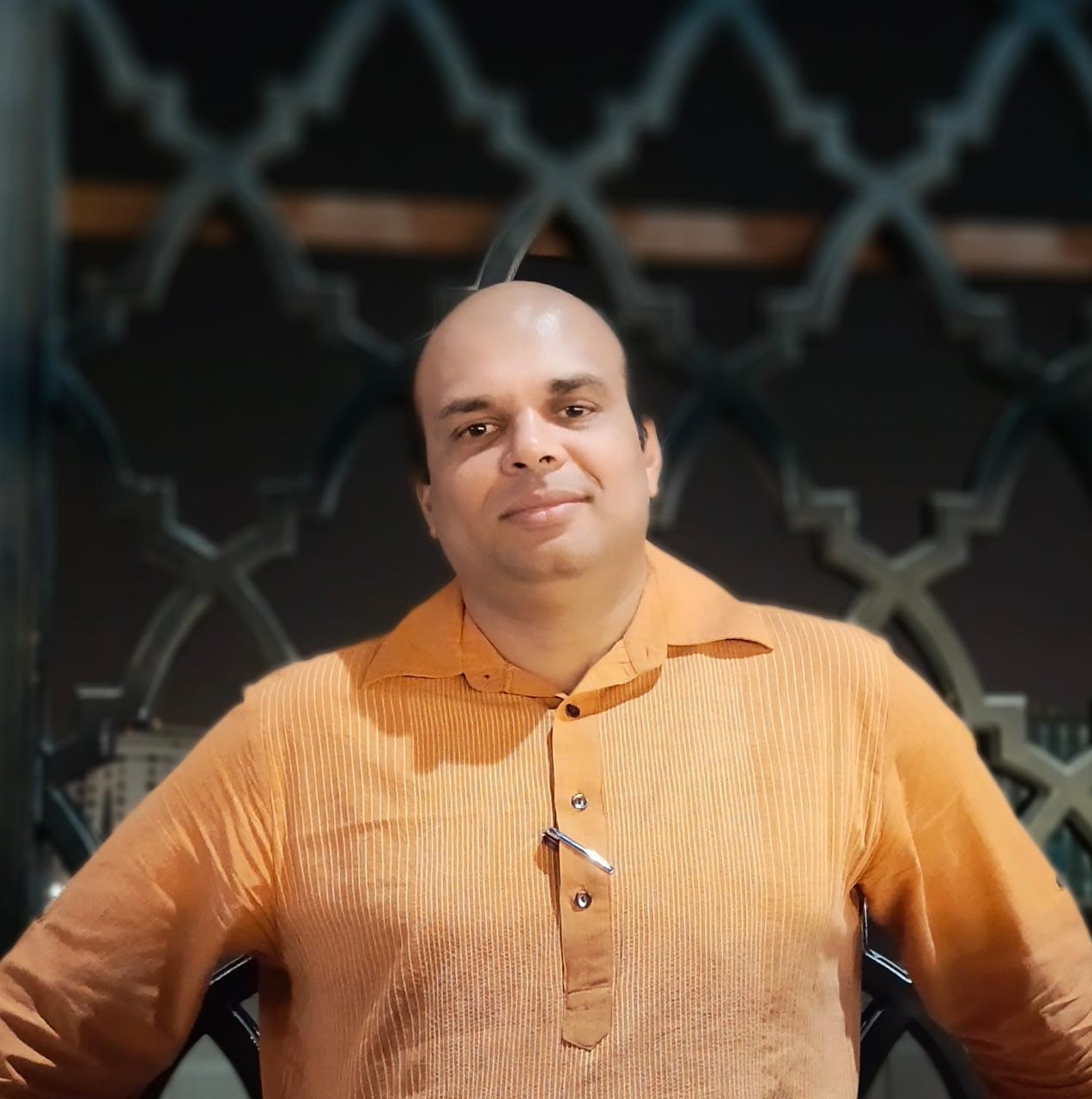 MURTUZA RAILWAYWALA, Chapter Chair
Murtuza is a Psychologist, Movement Therapy Practitioner, Psychotherapist, and Founder and Director of SPARSH, Surat. He holds a Master's degree in Clinical Psychology, PG in Mental Health Profession from the University of Roehampton, PGD in Naturopathy, Bachelor's degree in Performing Arts (Dramatics), Certificate in Creative Movement Therapy from CID and CMTAI, Bangalore, and Diploma in Dance Movement Therapy from CMTAI and St. Mira's College, Pune. He is a trained and passionate mountaineer and theatre artist, and a personality development programmer amid adventure, theatre and psychology.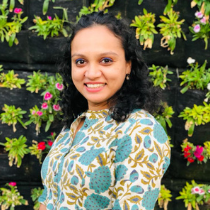 MUDRIKA AWASTHI, Chapter Vice Chair
Mudrika is a Physiotherapist by qualification, a Fitness and Pilates Instructor by profession and a Movement Therapy Practitioner by passion. She completed her Diploma in DMT from CMTAI and St. Mira's, Pune in 2019. Having worked in the field of physical fitness for over 12 years, she is now exploring the field of mental wellness where she combines DMT along with other essential elements of fitness and mindfulness practices focusing on the holistic well-being of an individual. She specializes and has keen interest in working with persons with disabilities.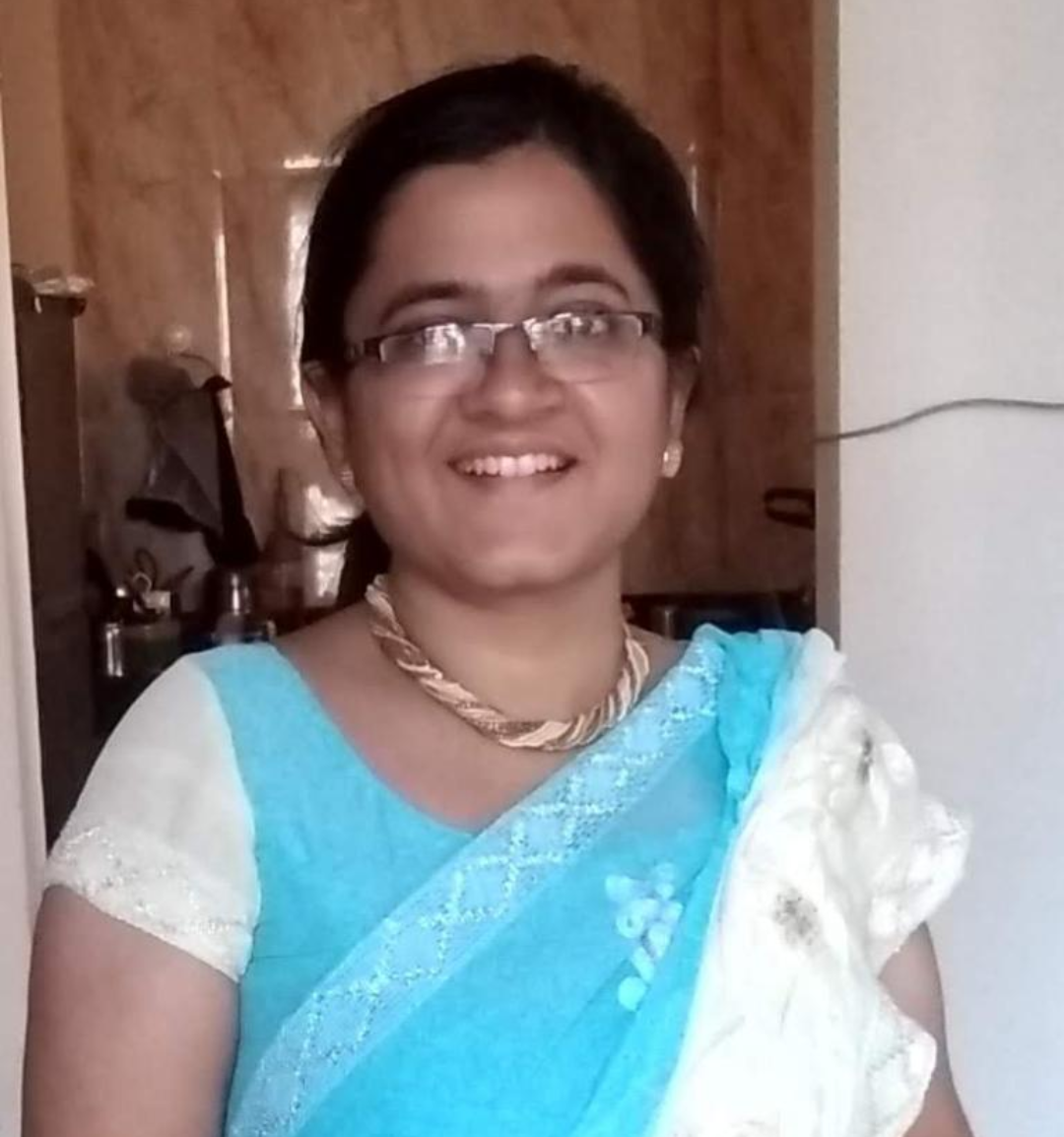 PALLAVI MALSHE, Chapter Secretary
Pallavi Malshe is a Dance Movement Therapy Practitioner. She graduated in Engineering from P.R.P.C.E. Amravati and has completed a Diploma in Dance Movement Therapy in 2018-19. Through her diploma course, she continued working at DISHA, an NGO in Amravati which works for rights and restoration of Crime Victims. Pallavi wanted to explore designing therapeutic interventions for crime victims based on DMT. She got through DISHA through Nirman's 'Kar ke Dekho' Fellowship and went on to work as a Documentation officer & research assistant for a total of 4 years. It was part of the Nirman education process run by Padmashree Dr. Abhay & Rani Bang. As part of her DMT course internship, she has worked with groups of Police, caregivers, teachers and children living in institutions, on themes of fostering resilience, emotional regulation, stress release etc. Currently, she works as one of the facilitators in the Vaginismus healing program run on 'Proactive for her' portal. She is also doing a short course in Contemporary Dance and exploring further experimentation and research possibilities.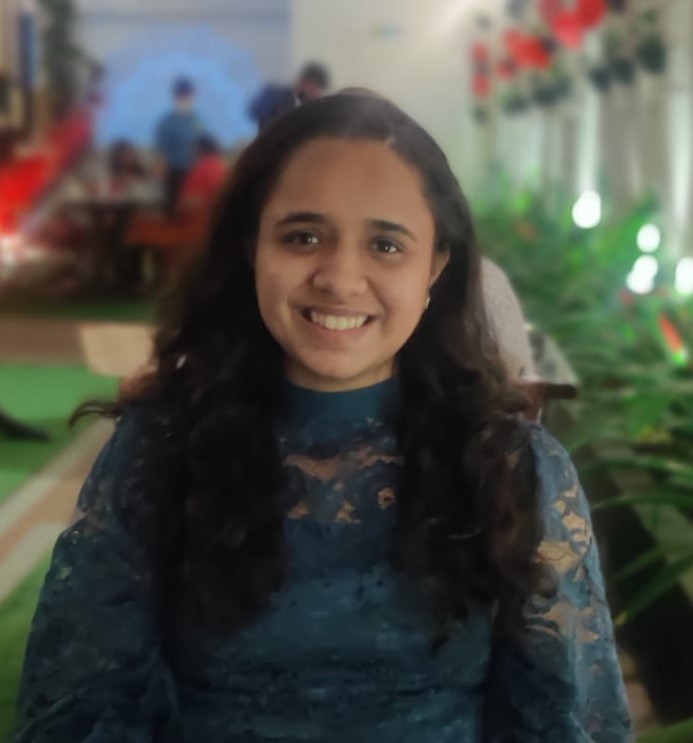 ZEEL SHAH, Joint Secretary
Zeel Shah, holds a master's in Applied Psychology from the University of Mumbai. She has been working with children, adolescents, adults, geriatric population in varied setups across Mumbai.With a Certificate in Creative Movement Therapy from CID UNESCO through CMTAI in 2017, she is the founder of Spiral Discoveries which caters to emotional and social needs of individuals through an empathetic, non-judgmental space.Currently she is working with underprivileged children and adolescents to support and improve their mental health.She primarily uses eclectic approach of therapy along with art and movement based therapeutic elements.She truly believes, sometimes what words cannot do, Movement can!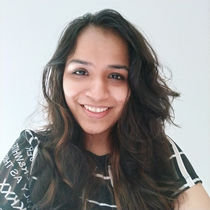 PRACHI BOHRA, Chapter Chair
Prachi is a Therapeutic Movement Facilitator certified by CMTAI and CID UNESCO. She is an Indian classical dancer and is presently pursuing her Master's degree in Psychology. She has worked with lesser privileged sections of society, schools and de-addiction centers. She is passionate to learn, explore and bring creative movement therapy to untapped sections of the country.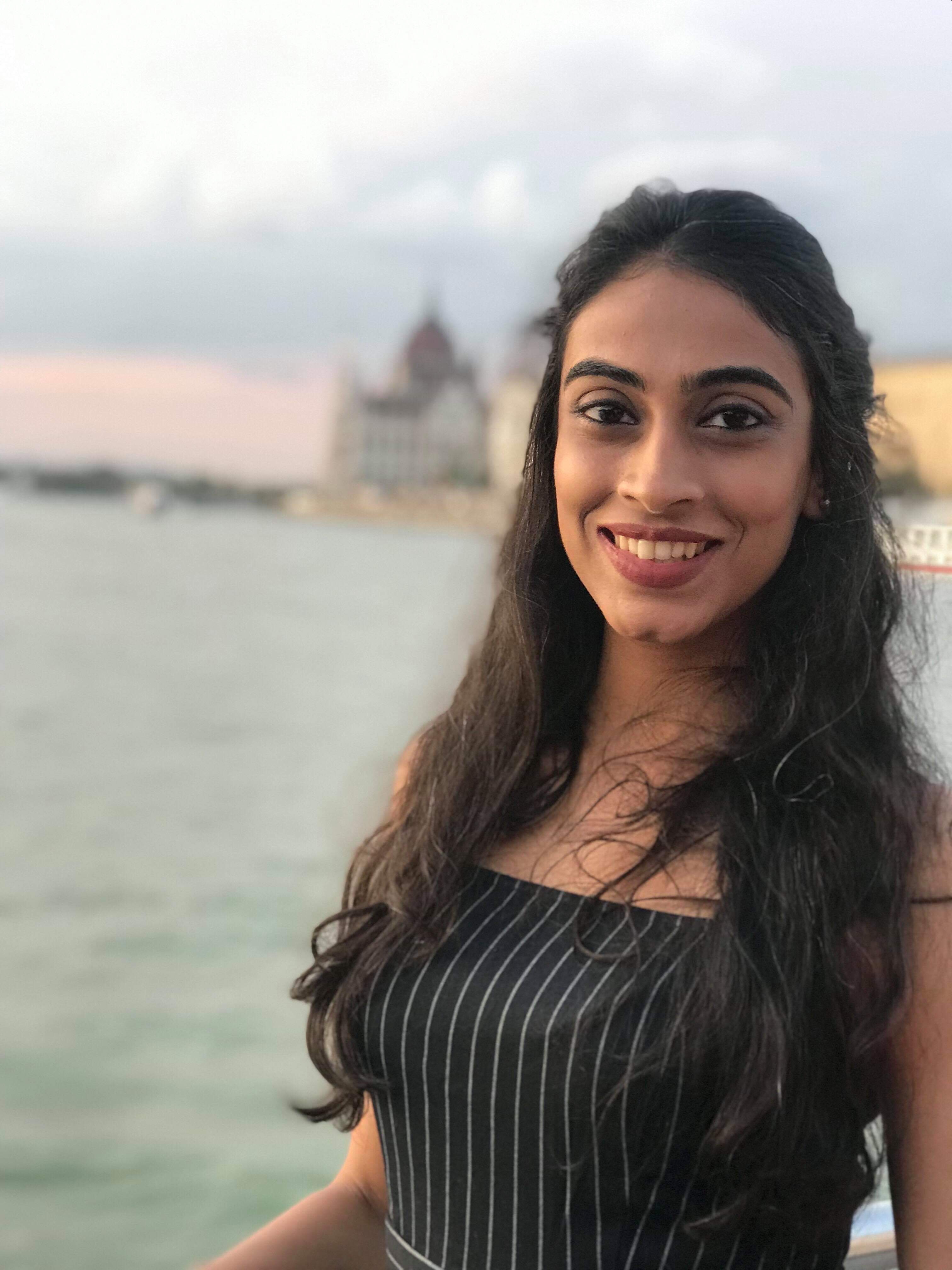 RICHA GIDWANI, Chapter Vice Chair
Richa Gidwani is a Psychologist and Therapist, with an M.Sc. in Psychology from Bangalore University. She is a trained Odissi dancer and her natural inclination towards body-based practices in therapy directed her towards pursuing her Certification in Creative Movement Therapy from CMTAI. She has worked with diverse groups of individuals from children and adolescents to adults, across different gender and sexual orientations, and a wide range of psycho-social concerns. Richa is also the co-founder of 'Within Spaces' which is a mental and emotional wellness platform that aims to take mental health conversation and awareness outside of the clinical setting.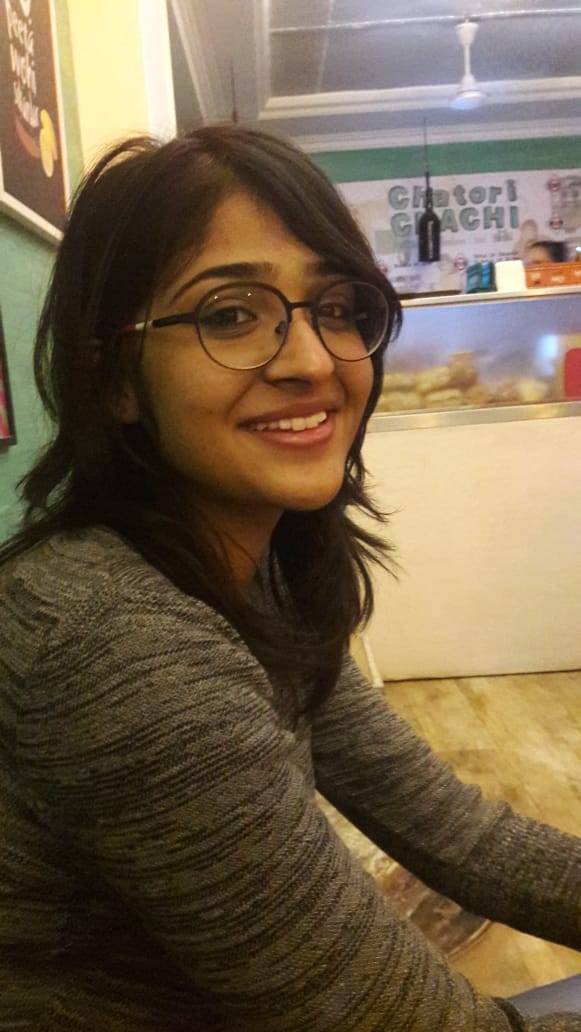 ISHA BARDIA, Chapter Secretary
Isha Bardia has done her Certification in Special Education and is currently pursuing her graduation in Psychology from IGNOU and the Certificate course in Play Therapy for Children with Special Needs from National Association for Play Therapy. She has been working with children with special needs, especially with learning disabilities for the last 5 years in Lakshya Child Development Center, Indore.



North East Chapter Leaders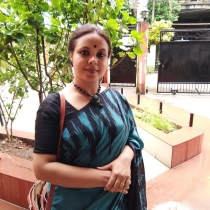 NAMRATA TIWARI TALUKDAR, Chapter Chair
Namrata Tiwari Talukdar is a trained Bharatnatyam and Manipuri Classical Dancer. She is a performer, a teacher and a choreographer. She has done her Master's in Fine Arts (Bharatnatyam) from Bharatidasan University, Tiruchirappalli. She is a Creative Movement Therapy Facilitator who has done her certificate course from CMTAI, Bangalore. Besides that, she also holds a Law degree from the Bangalore Institute of Legal Studies (BILS). She is a founder of 'Shivang' - a center for performing arts. Besides imparting dance training, Shivang also conducts therapeutic movement sessions.

MANJURI BHARALI SAIKIA, Chapter Vice Chair
Manjuri Bharali Saikia has done her post-graduation in clinical psychology. She is working in the field of mental health for the last 10 years using different forms of arts such as painting, music, movement, drama, etc. as alternative healing processes for her clients and their families. She has done her Arts Based Therapy Course from the World Centre of Creative Foundation (WCCLF), Pune and also Drama Therapy course. She started her work journey from Bangalore with the special needs population and moved to Assam to bring in new alternative methods to work in the field of mental health. In Assam, she worked with the Indian Air Force as a Psychologist and ABT Practitioner for the Air Warrior and their wife and children. She founded a non-profit organization named 'Upekkha Foundation' to work with ABT in Northeast India. Since 2016 she is working in NIPCCD, Guwahati as a psychologist and parallelly working with children using various arts forms.

AARHIE KAUSHIK, Chapter Secretary
Aarhie holds a Master of Science (MSc) degree in Psychology from Monfort College, Bangalore University. She conducts both individual and group therapy for adolescents, adults and older adults. She has experience working with parent-child relationships, emotional difficulties, and academic issues within adolescents. She also has experience working with depression, stress, anxiety, self-work, etc. She also holds a Certificate in Dance Movement Therapy from CMTAI and conducts movement therapy sessions for schools, corporates, banks, NGOs, and also with individual clients.