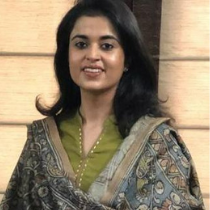 RACHITA NARANG, Chapter Chair
Rachita Narang is a Dance Movement Therapy Practitioner, Psychologist and Life Coach. After completing her Master's from the University of Delhi and Diploma in DMT from St. Mira's college (Pune), she is now the founder and consultant at 'Healing the Feelings' an initiative towards promoting mental health. She has primarily worked with behavioral issues and anxiety disorders within a wide spectrum of population combining her principles of CBT and DMT. She strongly believes that an amalgamation of behavior modification therapies with movement therapy practices works great.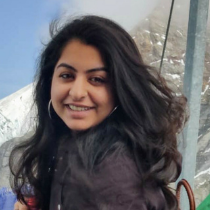 YASHVI BHATNAGAR, Chapter Vice Chair

Yashvi is a Registered Dance Movement Psychotherapist (ADMP UK), Vice-Chair CMTAI North Zone chapter, and a part of the membership committee of IADMT. After completing her graduation in psychology, she completed her Master's in Clinical Psychology. In 2015, Yashvi decided to pursue her Master's in DMP from Goldsmiths, University of London. She has worked with adolescents and adults with severe behavioral and mental health problems and elderly people with Alzheimer's. Currently, she is working in a mainstream school in Delhi as a Movement Therapist and Counselor with children with special needs and behavioral problems.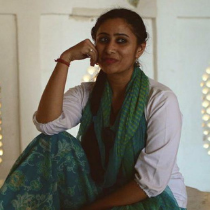 CHIRMI ACHARYA, Chapter Secretary
Chirmi Acharya holds a Master's in Psychology and is a JRF/SRF scholar pursuing research in the field. She teaches psychology at the undergraduate and postgraduate levels. She has a Certificate in Creative Movement Therapy facilitation from CMTAI, New Delhi. Her other passions include dramatics and Bharatnatyam, in which she holds a Visharad from Bhathkhande Sangeet Vidyapeeth, Lucknow. She has been awarded the Young Artist Scholarship in theatre from the Ministry of Culture, Govt. of India. Her major interest lies in spreading awareness of mental health at the grass-root level.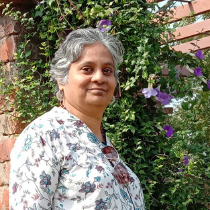 KALPANA RAMKRISHNA, Chapter Chair
Kalpana is a post-graduate in Human Resources, a law graduate with a PhD in Psychology as well. Her special interest in the area of mental health directed her to work with patients and clients in mental health hospitals and rehab centers. She went on to do a PG Diploma Course in Creative/Dance Movement Therapy (DMT) and is a Dance Movement Therapy Practitioner. She works with all sections of people and is passionate about forming "Women's Circles" across the globe which aims to get participants to reach their potential.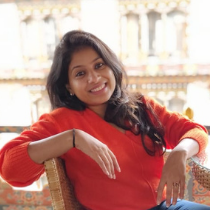 SAMRIDDHI CHHAJER, Chapter Vice Chair
Samriddhi is a Dance Movement Therapy Practitioner and holds a Master's degree in Human Development. As a practitioner, she has worked with varied populations including adults with spinal cord injury and runaway children from abusive homes. She firmly believes that any form of expressive arts can be immensely empowering and can induce psychological shifts, thus creating newer perspectives. She has also presented papers on various platforms such as Fortis Healthcare, Department of Mental Health and Behavioural Sciences.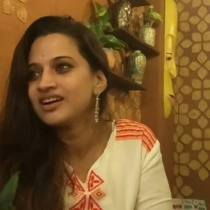 SUSHEELA PAI, Chapter Secretary
Susheela is the Artistic Director for Mudra center for dance, Kochi a holistic space for dance vocabulary of all kinds, and for the past 11 years has trained more than 300 people under her. She is a trained Bharatnatyam and Kathak dancer. She completed her Certificate course in Creative Movement Therapy from CMTAI and has facilitated several movement therapy workshops. She is also the founder member of an NGO - Amaara foundation. She is also an external faculty for other NGOs in Kerala like The Art Outreach Society and Bodhini. She started Art Aatma, a space for such therapeutic and mental health activities.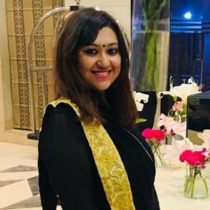 KARISHMA THAPA, Chapter Chair
Karishma Thapa, a graduate from Fergusson College, Pune, is a Special Educator and Therapeutic Movement Facilitator. She completed her B.Ed in Special Education from SNDT Women's University, Mumbai, and her M.A in Early Childhood Education from Azim Premji University, Bangalore. She completed her Fellowship from Teach For India in 2012, in Pune. She has a Certificate in Creative Movement Therapy from CID UNESCO through CMTAI in 2017 and a Professional Certificate in Designing Learning Experiences for the English Classroom from TISS, Mumbai. She has over 10 years of working in education, in India and Dubai.

SHUBHA BANGUR, Chapter Vice Chair
Shubha Bangur is a Dancer, Psychologist, and a Dance Movement Therapy Facilitator. She has a Master's in Applied Psychology and a Certificate in Dance/Movement Therapy from Ballygunge Rhythmosaic School and Dance Institute and Kolkata Sanved. Shubha has worked with different NGOs, schools, private clinics in Kolkata and is currently a Research Associate at the Institute of Neurosciences Kolkata and a DMT facilitator at Care Continuum Pvt Ltd, Kolkata. She is the winner of the Marian Chace film and video publication grant 2018 and has also written a paper on her work with Parkinson's Disease.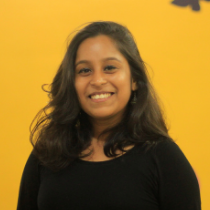 NIKITA KABRA, Chapter Secretary
Nikita Kabra is a Dance Movement Therapy Practitioner practicing with toddlers, adolescents, adults, and older adults since 2018. Ze* also co-founded Sang, with two other practitioners, an organization aiming to create safe and inclusive spaces in the community through DMT and other expressive mediums. Through it, they've impacted over 200+ individuals in their well-being journey. Ze envisions to make the world a holistic safe space where individuals and communities are physically, emotionally, and socially empowered.

(*Ze is a gender-neutral/non-binary pronoun that Nikita identifies with)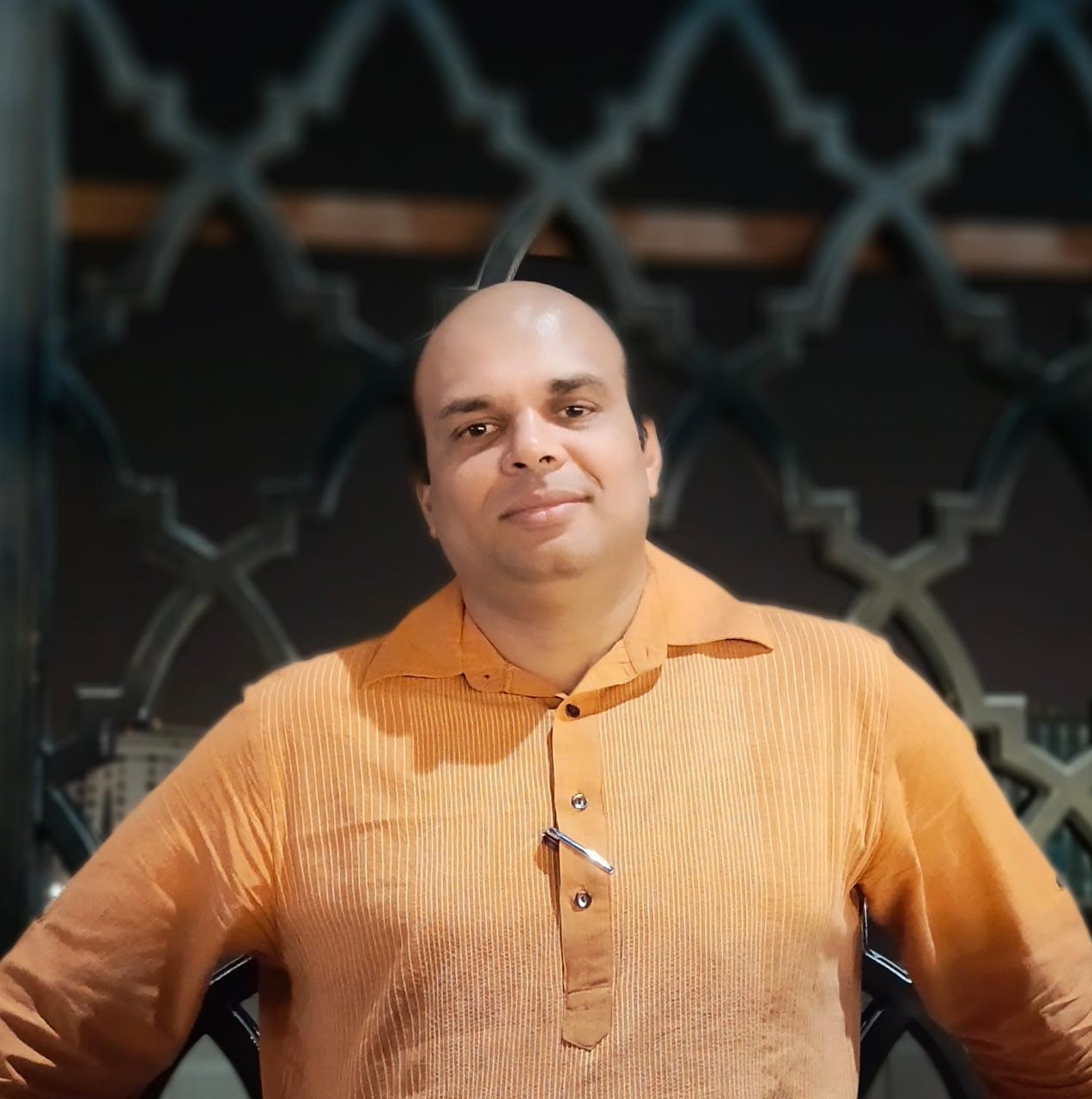 MURTUZA RAILWAYWALA, Chapter Chair
Murtuza is a Psychologist, Movement Therapy Practitioner, Psychotherapist, and Founder and Director of SPARSH, Surat. He holds a Master's degree in Clinical Psychology, PG in Mental Health Profession from the University of Roehampton, PGD in Naturopathy, Bachelor's degree in Performing Arts (Dramatics), Certificate in Creative Movement Therapy from CID and CMTAI, Bangalore, and Diploma in Dance Movement Therapy from CMTAI and St. Mira's College, Pune. He is a trained and passionate mountaineer and theatre artist, and a personality development programmer amid adventure, theatre and psychology.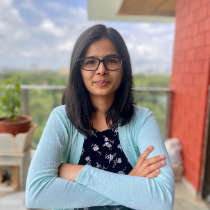 ADITI TRIVEDI, Chapter Vice Chair
Aditi (she/her/hers) is a Dance/Movement Therapist (R-DMT). She pursued a MA in Dance/Movement Therapy and Counseling, at Drexel University. At the undergraduate level, she studied Liberal Education, Psychology, and Dance, at FLAME (Pune). Having worked in various settings (mental health, medical, educational, inpatient, outpatient), she strongly believes in the role that arts can play in alleviating all facets of well-being. Her therapeutic work is rooted in frameworks from creative arts therapy and mental health counseling. She aims to advocate for the ethical and research-based practice of DMT.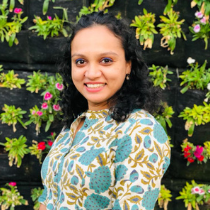 MUDRIKA AWASTHI, Chapter Secretary
Mudrika is a Physiotherapist by qualification, a Fitness and Pilates Instructor by profession and a Movement Therapy Practitioner by passion. She completed her Diploma in DMT from CMTAI and St. Mira's, Pune in 2019. Having worked in the field of physical fitness for over 8 years, she is now exploring the field of mental wellness where she combines DMT along with other essential elements of fitness and mindfulness practices focusing on the holistic well-being of an individual. She specializes and has keen interest in working with persons with disabilities.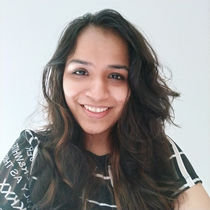 PRACHI BOHRA, Chapter Chair
Prachi is a Therapeutic Movement Facilitator certified by CMTAI and CID UNESCO. She is an Indian classical dancer and is presently pursuing her Master's degree in Psychology. She has worked with lesser privileged sections of society, schools and de-addiction centers. She is passionate to learn, explore and bring creative movement therapy to untapped sections of the country.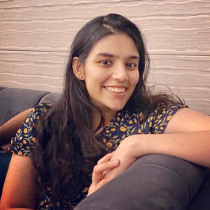 ANANYA KHANDELWAL, Chapter Vice Chair
Ananya Khandelwal is a third-year student at Ashoka University studying Biology and Psychology. She has vast experience in working with mental health clinics and hospitals as a clinical psychology intern. She was first exposed to CMT when she took a course offered by Tripura Kashyap and Reetu Jain. She has been inspired to study and learn more about how body expression can be therapeutic and healing. She is excited to work with the CMTAI team to bring dance movement therapy to Madhya Pradesh and Chattisgarh.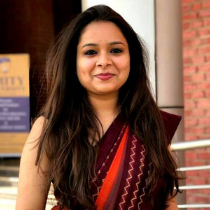 SHREYAL JAIN, Chapter Secretary
Shreyal Jain is a CID UNESCO certified Arts Based Therapist. She completed her certification course in 2019 from Fortis Hospital, New Delhi. She did her Bachelor's in Applied Psychology and is currently pursuing a Master's in Clinical Psychology from The Maharaja Sayajirao University of Baroda, Gujarat. She currently works as a Junior Intern at Counselling Centre, Department of Psychology, MSU, Vadodara. She has worked as an Arts-Based Therapist at Gwalior Glory High School and Ehsaas NGO, Gwalior and she has also worked as an Intern under a play therapist at KGPC Hospital, Vadodara.



North East Chapter Leaders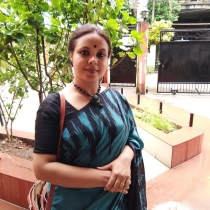 NAMRATA TIWARI TALUKDAR, Chapter Chair
Namrata Tiwari Talukdar is a trained Bharatnatyam and Manipuri Classical Dancer. She is a performer, a teacher and a choreographer. She has done her Master's in Fine Arts (Bharatnatyam) from Bharatidasan University, Tiruchirappalli. She is a Creative Movement Therapy Facilitator who has done her certificate course from CMTAI, Bangalore. Besides that, she also holds a Law degree from the Bangalore Institute of Legal Studies (BILS). She is a founder of 'Shivang' - a center for performing arts. Besides imparting dance training, Shivang also conducts therapeutic movement sessions.

MANJURI BHARALI SAIKIA, Chapter Vice Chair
Manjuri Bharali Saikia has done her post-graduation in clinical psychology. She is working in the field of mental health for the last 10 years using different forms of arts such as painting, music, movement, drama, etc. as alternative healing processes for her clients and their families. She has done her Arts Based Therapy Course from the World Centre of Creative Foundation (WCCLF), Pune and also Drama Therapy course. She started her work journey from Bangalore with the special needs population and moved to Assam to bring in new alternative methods to work in the field of mental health. In Assam, she worked with the Indian Air Force as a Psychologist and ABT Practitioner for the Air Warrior and their wife and children. She founded a non-profit organization named 'Upekkha Foundation' to work with ABT in Northeast India. Since 2016 she is working in NIPCCD, Guwahati as a psychologist and parallelly working with children using various arts forms.

AARHIE KAUSHIK, Chapter Secretary
Aarhie holds a Master of Science (MSc) degree in Psychology from Monfort College, Bangalore University. She conducts both individual and group therapy for adolescents, adults and older adults. She has experience working with parent-child relationships, emotional difficulties, and academic issues within adolescents. She also has experience working with depression, stress, anxiety, self-work, etc. She also holds a Certificate in Dance Movement Therapy from CMTAI and conducts movement therapy sessions for schools, corporates, banks, NGOs, and also with individual clients.