Come join us as a member of CMTAI's pan-India Chapter network! With your participation, we will expand the reach of CMT/DMT to regions, cities, and communities across India and bring our field to new heights. Let's move forward together on this exciting new step of our journey!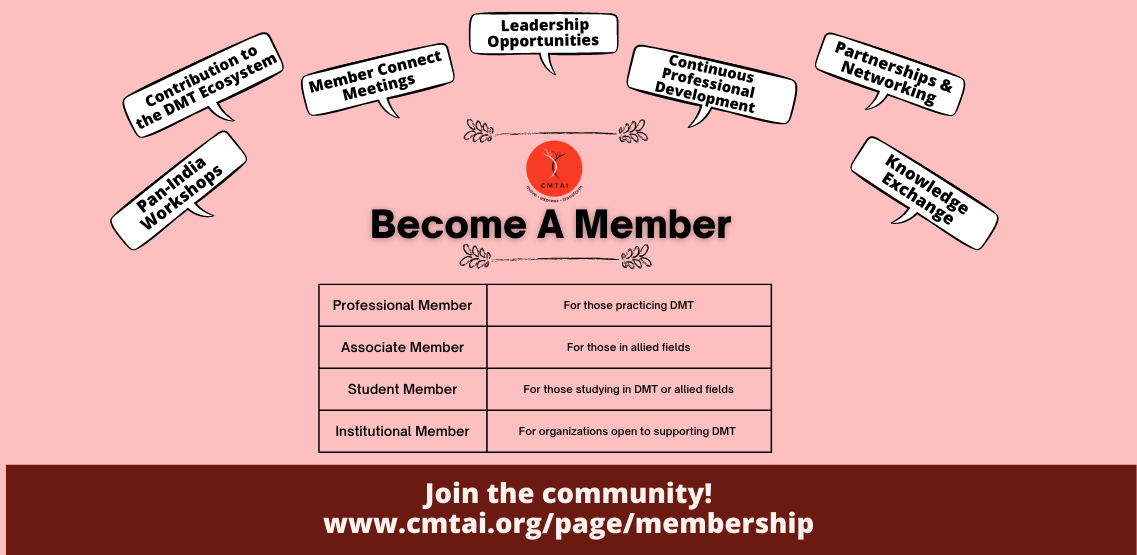 Membership Benefits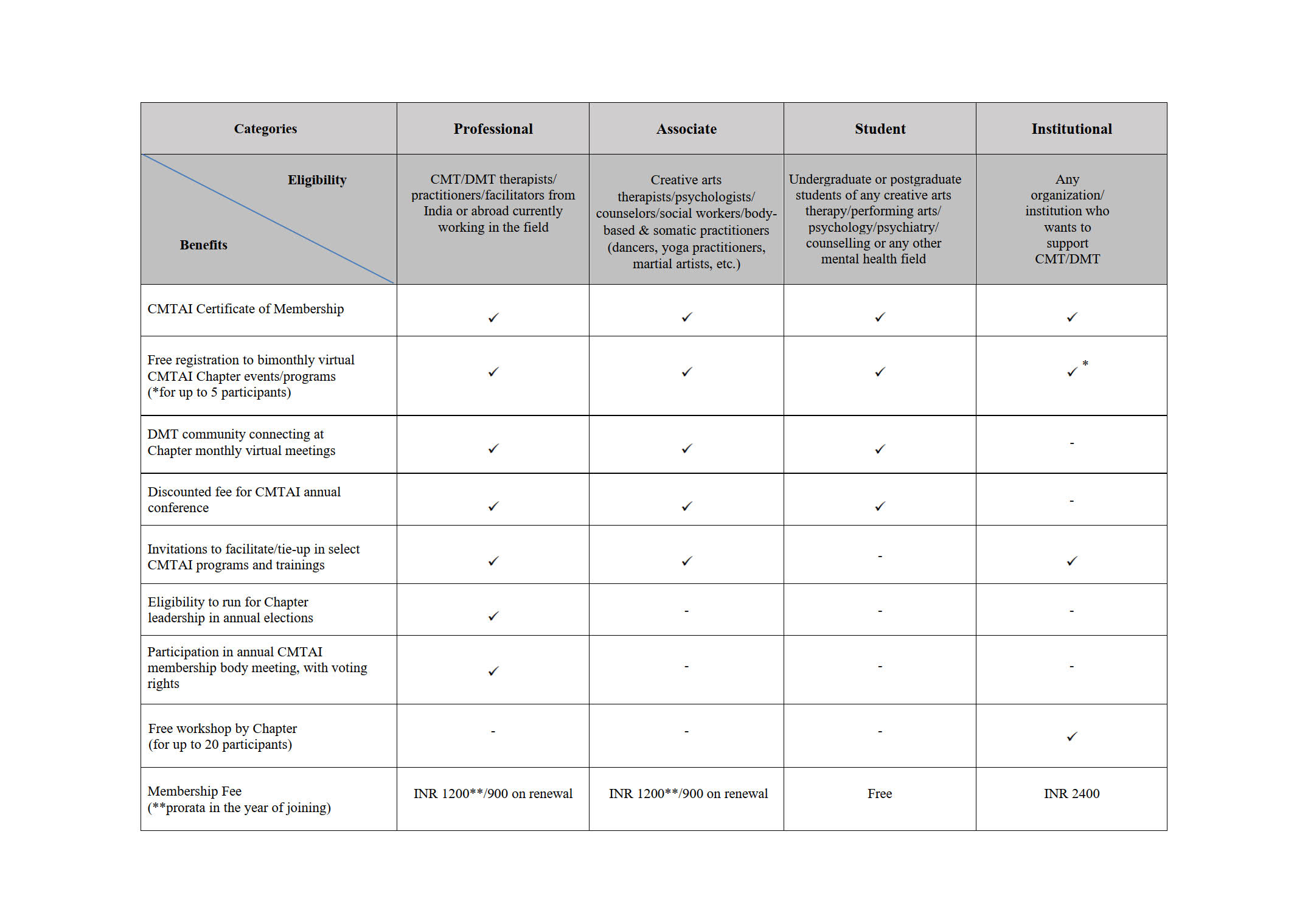 Points to Note
All membership is through CMTAI Chapters. A prospective member will automatically be matched to a CMTAI Zonal Chapter at the time of registration based on the city/state in which they currently reside and work.
The standard membership term is 12 months from April 1 through March 31 of the current fiscal year. First-time members' dues would be prorated based on the month in which the member joins.
Membership is contingent upon a prospective member meeting and abiding by the terms and conditions as stated.
Membership will be approved based on the verification of uploaded documents. Documents must be valid and sufficient to prove eligibility as per the membership category. The prospective member will be notified of the status of membership application through email.
Members must maintain ethical and professional standards of representation and practice.
Membership Process
Log in using an existing user ID/password or register as a new CMTAI user by creating a login id
Click on the Become a Member link under the Chapter tab
Fill the application form and upload the relevant document as per the eligibility criteria of the respective membership category
Complete the payment process
Membership application and uploaded document will be verified, and member will be notified of final approval via email